University of Miami Hospital Implements State-of-the-Art Electronic Medical Record System
Friday, May 12, 2017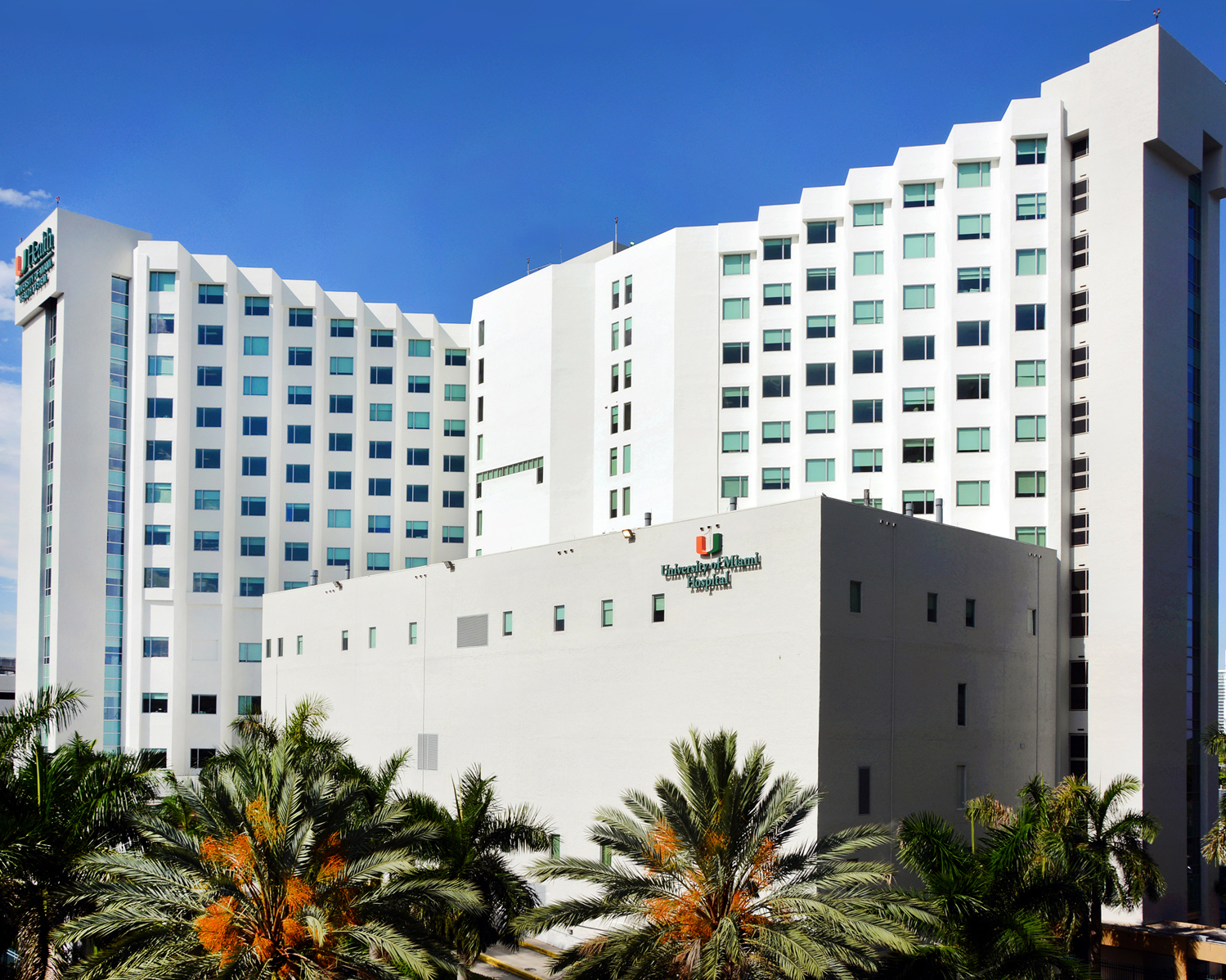 University of Miami Hospital is significantly transforming its patient care experience by upgrading its electronic medical record (EMR) system to UChart. The upgrade will positively impact patients and the entire University of Miami Health System community, and once completed in October it will mark the final phase of the University's creation of a true enterprise-level EMR.
When UChart is implemented, health care providers and patients alike will benefit in many important ways. Providers at UMH will now have a 360-degree view of patients that was not available before. They will not only have seamless access to all of a patient's UHealth records, but also to their health information from other Epic hospitals and clinics outside the UHealth system.
"UChart is a state-of-the-art clinical information system, developed by Epic, which integrates functionality of clinical software applications into a single system accessible across UHealth," said David Seo, M.D., Chief Medical Informatics Officer. "Once the project is complete, it will be the first time that all UHealth clinical faculty and staff members will have around-the-clock access to an integrated EMR. This will foster a more connected and unified approach to patient care."
A significant shift for health care providers at UMH will be the transition from Meditech and paper documentation to fully electronic medical records. To ensure this transition causes minimal disruption to current workflows, the UHealth Information Technology implementation team is leveraging best practices from previous implementations at Sylvester Comprehensive Cancer Center and Bascom Palmer Eye Institute.
"We will be better, safer and faster," said Tanira Ferreira, M.D., Chief Medical Officer of UMH. "UChart will facilitate communication among providers and caregivers, as notes and orders will be immediately available."
The UHealth IT training team has developed role-based training tracks for nurses, physicians, and staff at UMH. This streamlined approach was developed to minimize impact on day-to-day operations and will offer all health care providers the knowledge, tools, and access needed to effectively use UChart.
In the coming months, more information regarding the UChart implementation at UMH will be communicated to affected health care providers. Dates to remember:
Super User Training: July 5 – August 1
End User Training: August 1 – October 27
Go-Live: October 29
Elbow to Elbow Support: October 29 – November 17
Post Go-Live Support: Through November 17
For questions, please send an email to: uhealthit@miami.edu.
---
IBM Watson Selects University of Miami Health System for Inclusion in the Imaging Collaborative
Wednesday, June 22
Following the announcement by IBM Watson, David Seo, M.D, Chief Information Officer and Chief Medical Informatics Officer, said, "This initiative represents the transition from the theoretical potential of Big Data to the application of Big Data to improve human health. I am very excited for UHealth IT to be involved in this one-of-a kind initiative. I believe that we will look back on June 22, 2016 in ten years and point to it as the day the paradigm of health care was changed."   
To learn more about the Imaging Collaborative, read the Forbes.com article: IBM Watson Imaging Collaborative Adds 16 Health Systems, Tech Firms.
---
Meditech Upgraded to Version 5.6.7 

Saturday, May 21

The University of Miami Hospital (UMH) is pleased to announce Meditech, our electronic health record (EHR) system, has been upgraded from 5.6.6 to version 5.6.7.   
---
UChart Expansion at Sylvester Comprehensive Cancer Center and Bascom Palmer Eye Institute: Go-Live is June 26, 2016
Saturday, May 10

On June 26, 2016, Sylvester and Bascom Palmer are going live with two additional UChart modules: OpTime Operating Room Management System (OpTime), and Anesthesia Information Management System (Anesthesia). At Sylvester, we are also expanding the implementation of Radiant to include the Interventional Radiology department. 

Registration is currently available through ULearn. This required training is needed for you to effectively prepare for the use of the additional UChart modules and to access them at Go-Live. For step-by-step registration instructions and information on which role-based class to take, please view the appropriate Training Flyer: